Selasa, 11 Oktober 2011
0 komentar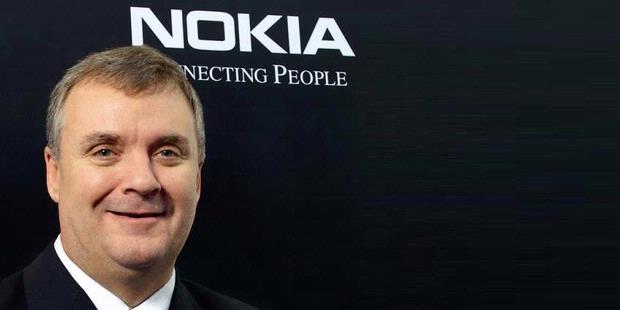 NOKIA

Bob McDougall, Country Manager Nokia Indonesia.



Competition continues to heat up inter car operation. Participants was Google with its

Android

, Microsoft with its

Windows Phone

,

Nokia

with its

Symbian

, and

BlackBerry

with its QNX. Each competing vendors issue new operating system with the best feature-feature.

A reliable mobile operating system will be useless if not supported by the availability of software / apps that good. The vendors are very dependent to the developers to continue to produce new applications. For this, full support is given to the developer to build a healthy ecosystem, which ultimately fruitful positive for the vendor. Unfortunately, such support is only enjoyed by the developers at abroad. Indonesia seems to still ogled one eye by these vendors.

However, the assumption above does not apply to the Finnish mobile phone vendor, Nokia. Nokia Indonesia through the Nokia Developer is committed to supporting local developers to produce quality applications. This is evidenced by building a healthy and sustainable ecosystem.

"Nokia Indonesia under the umbrella of the

Nokia Develope

r birth and nurture talented entrepreneurs to advance the industry and business application development in the country," said Bob McDougall, Country Manager Nokia Indonesia.

Not just a promise, since the beginning of 2011, Nokia Indonesia has moved to prove its commitment. Nokia Indonesia has about 12,000 developers building applications Indonesia through more than 60 seminars, workshops, and competitions in 12 cities.

Result, there are more than 1200 applications available on the developers made the Nokia Ovi Store that not only can be downloaded by local users but also by Nokia users worldwide.

The availability of thousands of local application of this led to 2.2 million downloads per week from Indonesia alone in the Nokia Ovi Store. Where Urban Fatburner of Agate Studio became the most applications are downloaded by users of the Nokia. Urban Fatburner has been downloaded as many as 250 thousand times by users of the Nokia from around the world.

Agate Studio is one of Nokia Indonesia local developer built a successful entrepreneurship. Agate Studio currently has around 60 employees and has produced more than 80 games.